When selecting the Laser Link , TFP/TaxRight or ACA software Help / User Guide this will direct you to the "Table of Contents" when selecting an article and you are receiving an error message Script Error you will need to update Internet Security Restricted site.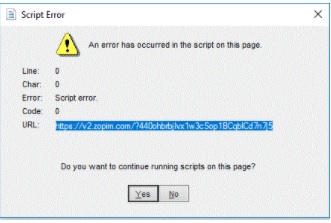 Open Control Panel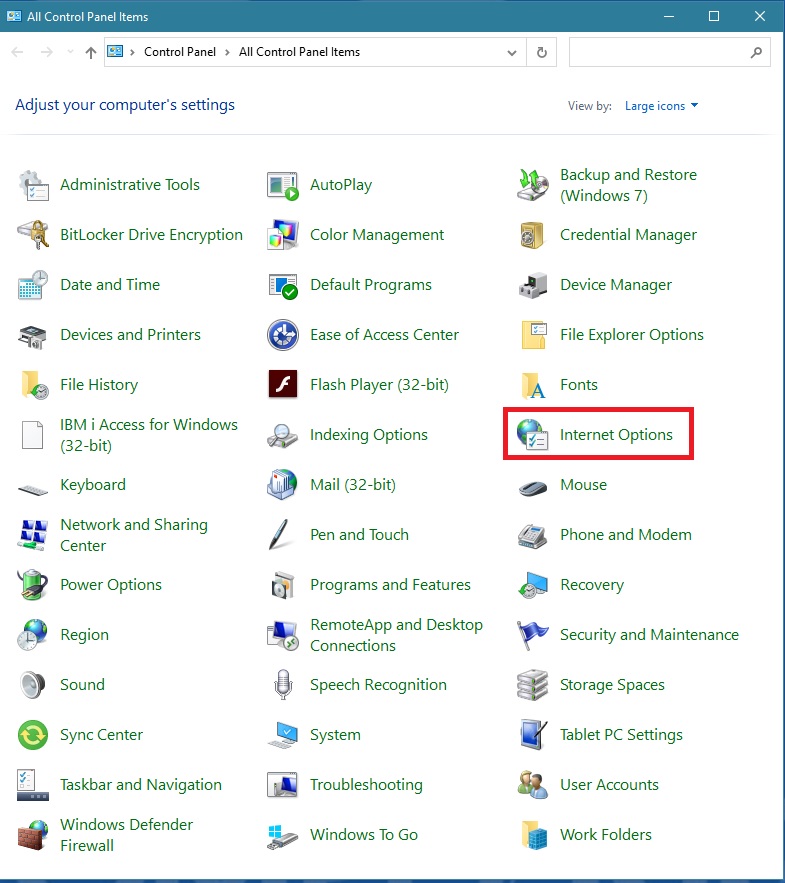 2. Open Internet Options
3. Click Security tab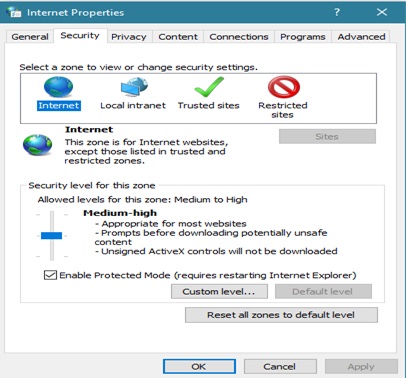 4. Select Restricted sites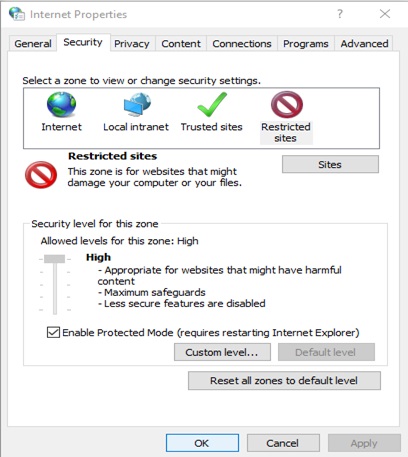 5. Click Sites button
6. In the Box: "Add this website to the zone:", enter https://*.zdassets.com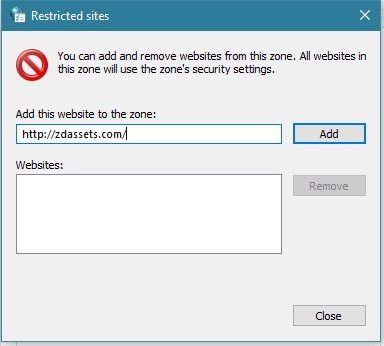 7. Click Add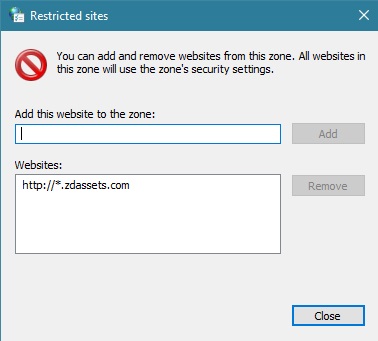 8. Click Close
Click OK to close the Internet Properties
You will be able to view the Laser Link TFP/TaxRight or ACA User Guide
Note: If you are on a remote machine and it is not 100% working it is because of the network the help file we have, with this file type (chm) is from Microsoft and it is designed for local use.
You can view these and more article at: https://support.custsupp.com