Correct 1099s and Others (1098, 5498, W2G) after been filed and printed
Laser Link offers more types of forms
1) Select Tax Forms in navigation bar to file a correction
a. Select the type of form from the drop-down menu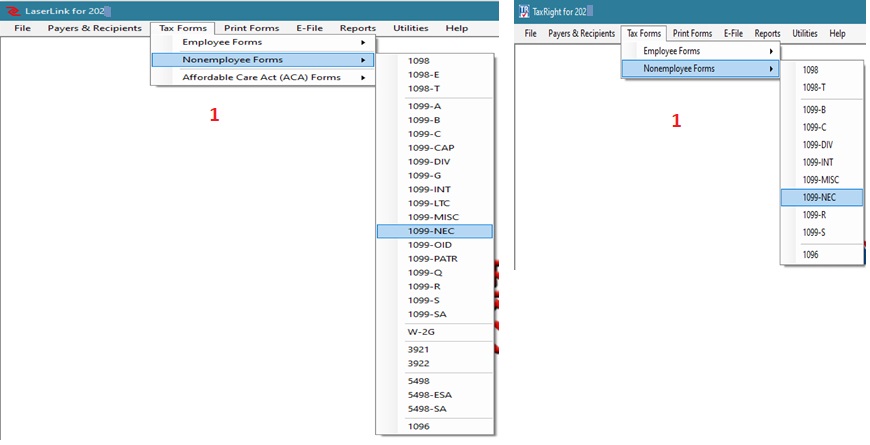 2) Select company/payer from Company/Payer drop-down menu.
3) Select employee/payee from Employee/Payee section.
4) Click Corrected box on top of the form
5) Fill in correct data in the tax form.
6) Click SAVE.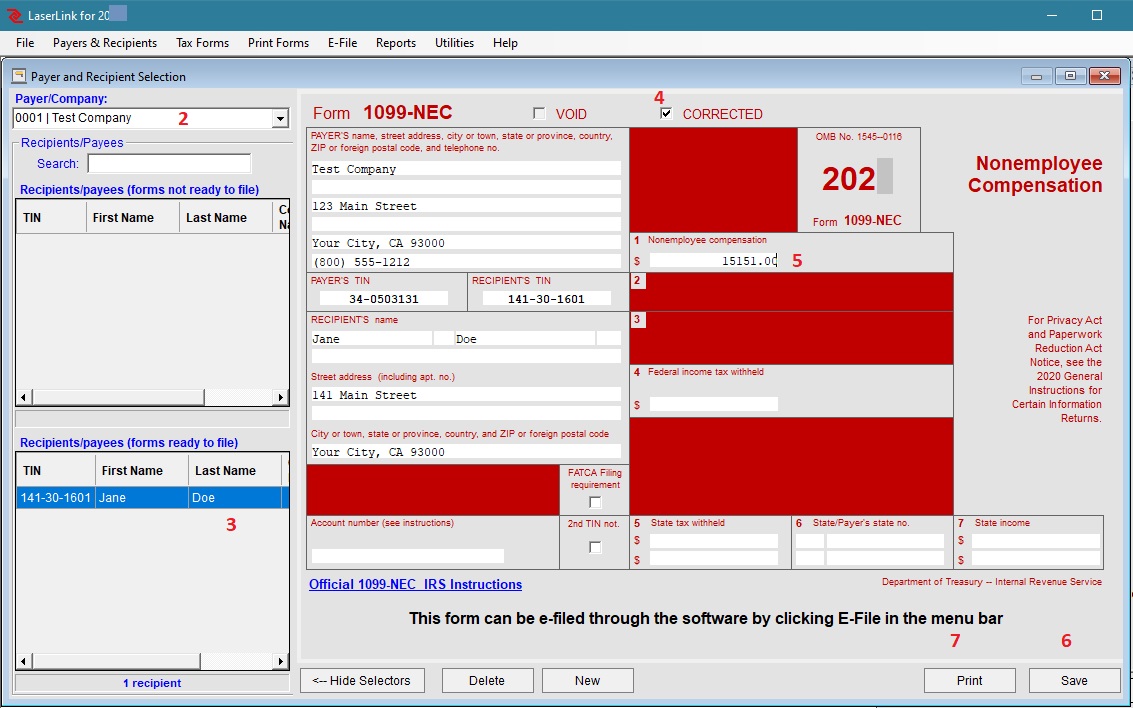 7) Click Printer icon or go to REPORTS then select Tax Form Printing.

8) Select tax form (you just created a correction for) and Correction box.
9) Highlight payee(s) with corrected information.
10) Click PREVIEW to view forms on-screen or PRINT to print out.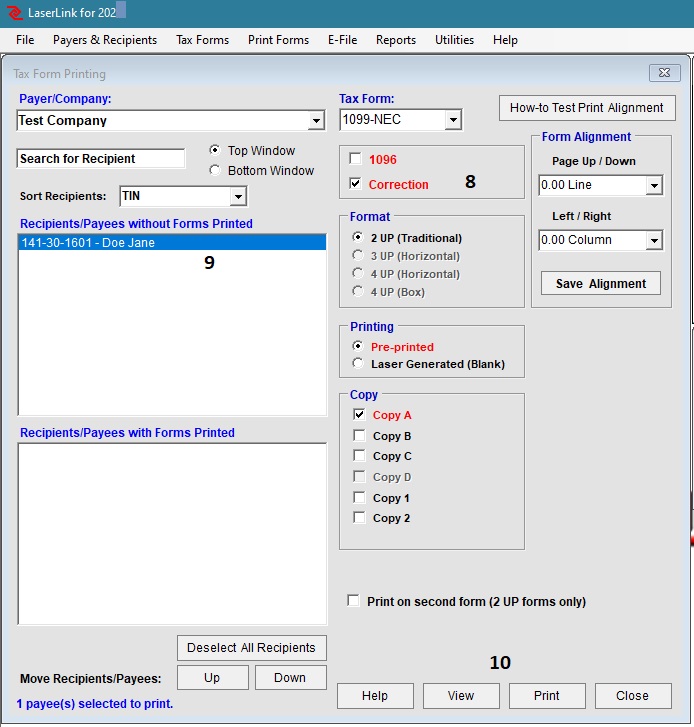 Note: If you only want to print out the correction forms you filed, select 1096 form and the Correction box in the Tax Forms section. Then highlight the payee(s) with correction forms filed and click either Preview or Print.