Importing Forms from Excel:
1) Select Utilities from the menu bar then select Import Current Tax Year Tax Forms from the drop-down.

2)  Select the payer/company from the Payer/Company drop-down for which you want to import tax forms.
3)  Select the tax form for which you want to import forms from the Import Template drop-down.
4)  Click Get Template.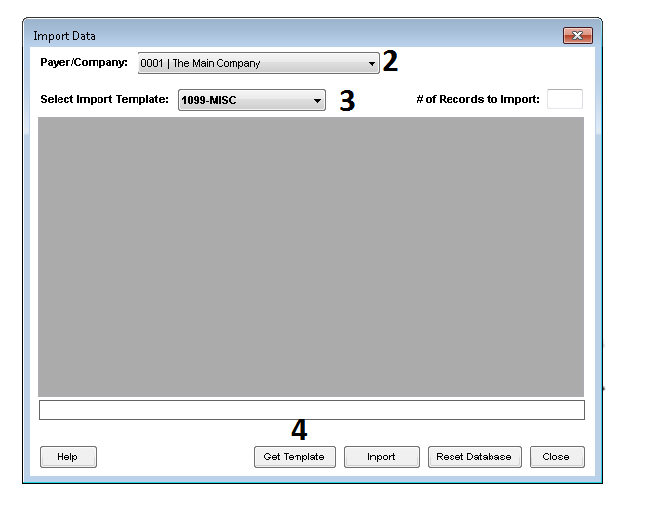 5)  Type in a new file name for the template (i.e. Form Name – Template), and choose the location to save your file (it is highly recommended to save your file to your desktop to make it easy to locate). Click Save.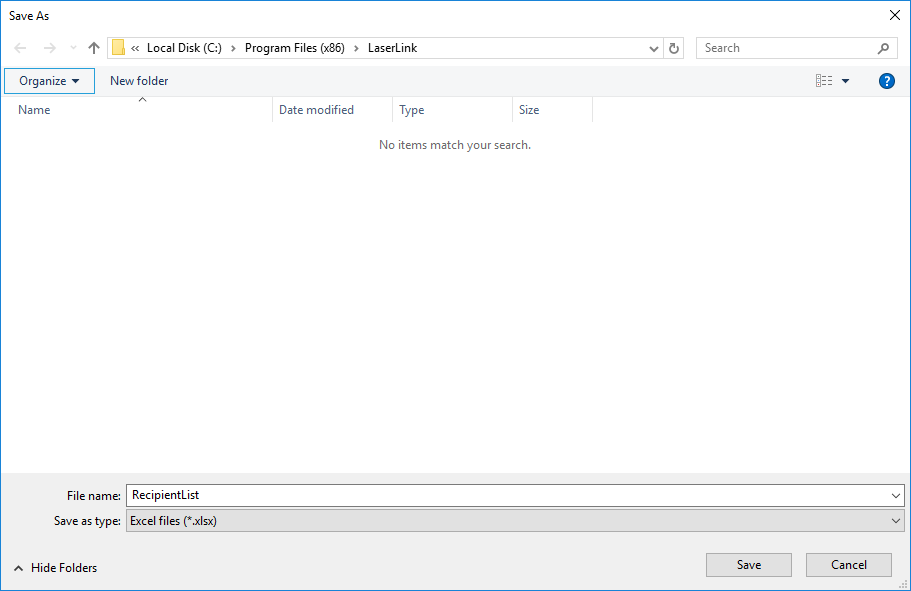 6)   Minimize the software program screen.
 7)   Locate and open the Excel template you saved in step 5.
 8)   Enter your tax form data into the appropriate fields in the file. 
Note: When entering a EIN/TIN Company put in Last Name field
 9)  Save and close the Excel file when finished entering the data.
10)  Maximize the software program screen.
11)  On the Import Current Year Tax Forms screen enter the # of records (tax forms) you are importing.
12)  Click Import.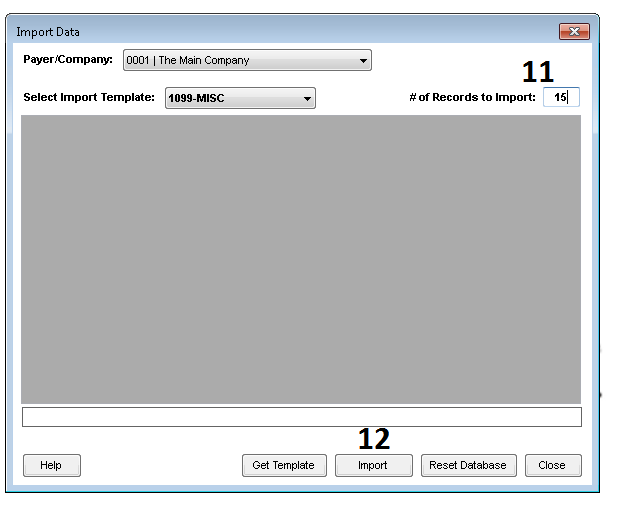 13)  Click Add or Overwrite for the tax forms you are importing. 
Note:  Add means you want to add more tax forms to the existing forms created for the selected payer.  Overwrite means the current tax forms created for the payer selected will be overwritten with the new tax forms in the import (meaning it will delete all current tax forms in your software for that specific payer).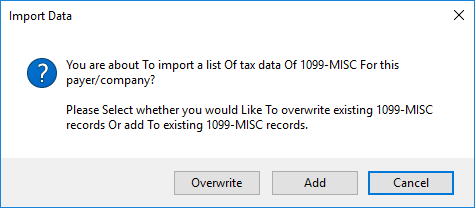 14)  Locate the template you saved earlier with your tax form data and click Open.
15) Your software will now import the data from the Excel file and when completed a message on the import screen will appear reading:  "(Form Type) Tax File is Imported."
Note: You can check to make sure all your tax forms were imported by looking at the forms created under the payer/company selected. 
Note: If the software detects any errors during the import process, the error report will
be located in View Import Error List located under Payers & Recipients tab.