To look at your current system information and confirm if your system satisfies the minimum requirements for the Tax software follow these steps:
Note: As of May 1, 2020 due to security reasons we will no longer be supporting Window 7, 8 & 8.1.
As of May 1, 2020 we will support Window 10 and Higher only.
1. Click the Start button
2. Click Control Panel
3. Double click System
4. On the System Properties screen review your system information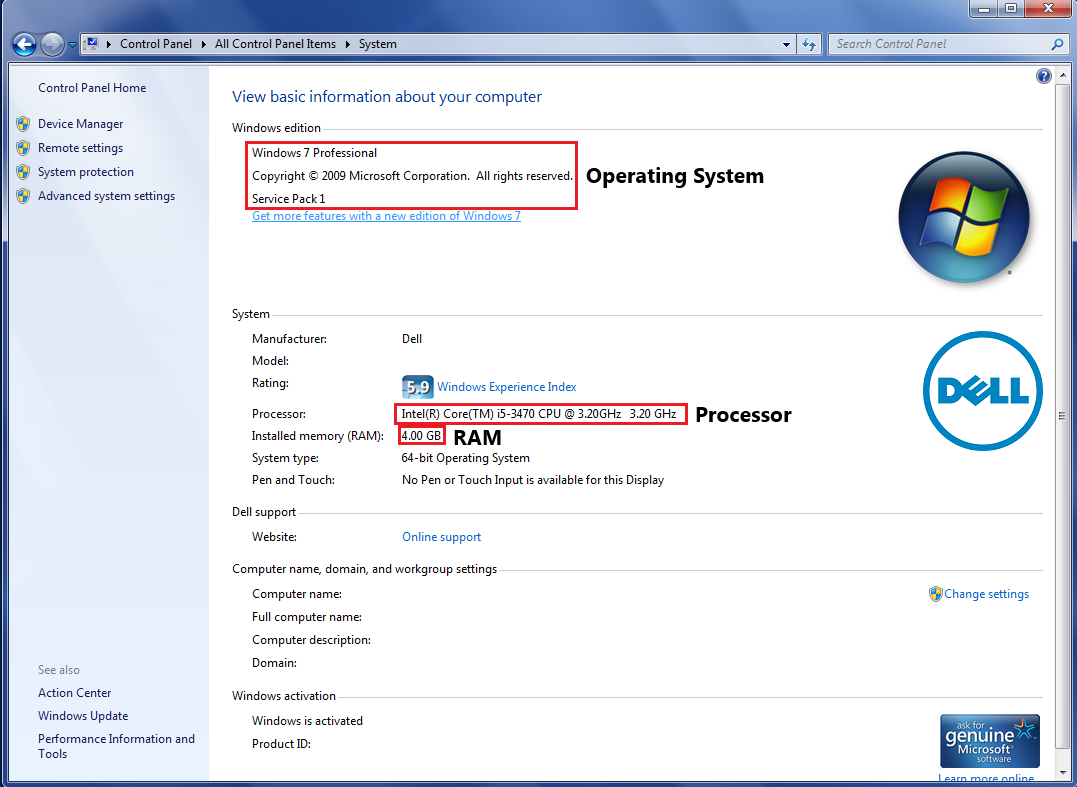 To review the hard disk space
1. To review the hard disk space click the Start button
2. Click on Either Documents / Pictures / Music to open up File Explorer
3. On the File Explorer window select your computer from the left navigation bar
4. You will see the drives listed under Devices and Drives and the amount of free space available per drive.
To review the Screen Resolution Settings
1. Right click on an empty area of your desktop and select Screen Resolution
2. On the Screen Resolution Window you will see the Current Resolution set and if you click on the drop down bar it will provide you with options of resolution that is compatible with your system.
Note: In this case the resolution is 1440 X 900 and the minimum requirements are 1024 x 768.
Note: In some cases you might need to change to settings to 1280 x 1024
Note: Make sure you have a printer and CD/DVD-ROM installed on your computer. The CD/DVD-ROM is located on your computer tower and you can access your printers from your control panel.