If you are receiving a message stating that the .NET Framework 4.6.1 or higher is required to utilize the software, please follow the directions below to download the .NET Framework Installer.
1. Visit the website: https://www.microsoft.com/net/download/all
2. Scroll down towards the bottom of the Page and look for .Net Framework 4.6.1 As shown in the Image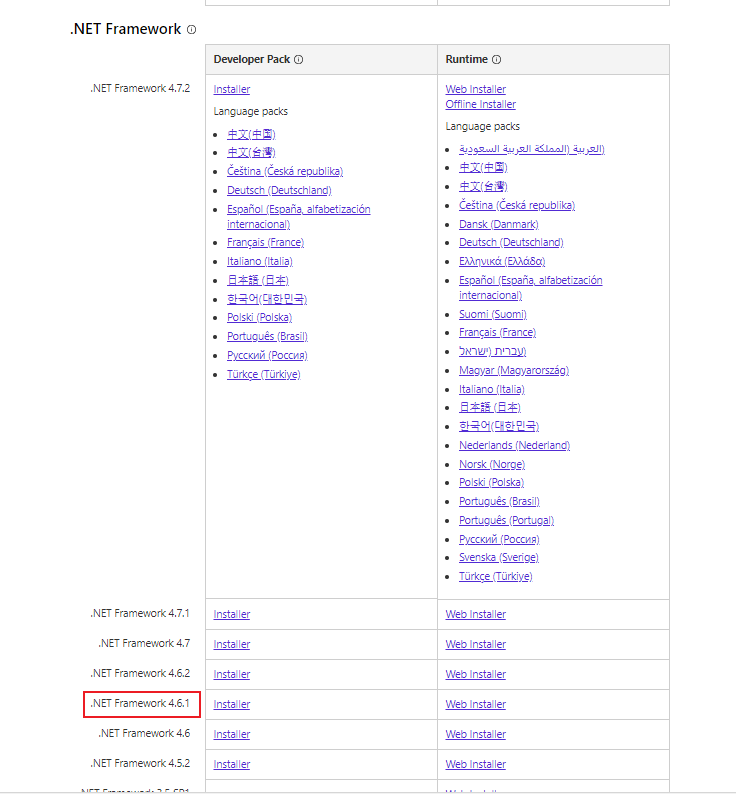 3. Select the Web Installer to download the Runtime Engine for .NET Framework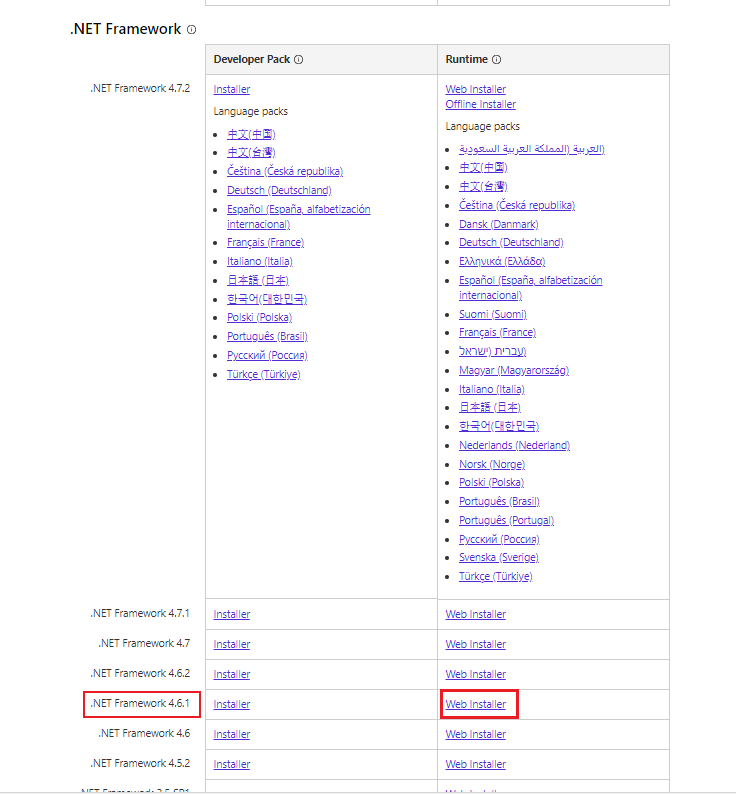 4. This will prompt you to download the file: NDP461-KB3102438-Web.exe and show you the Thank You Screen as shown below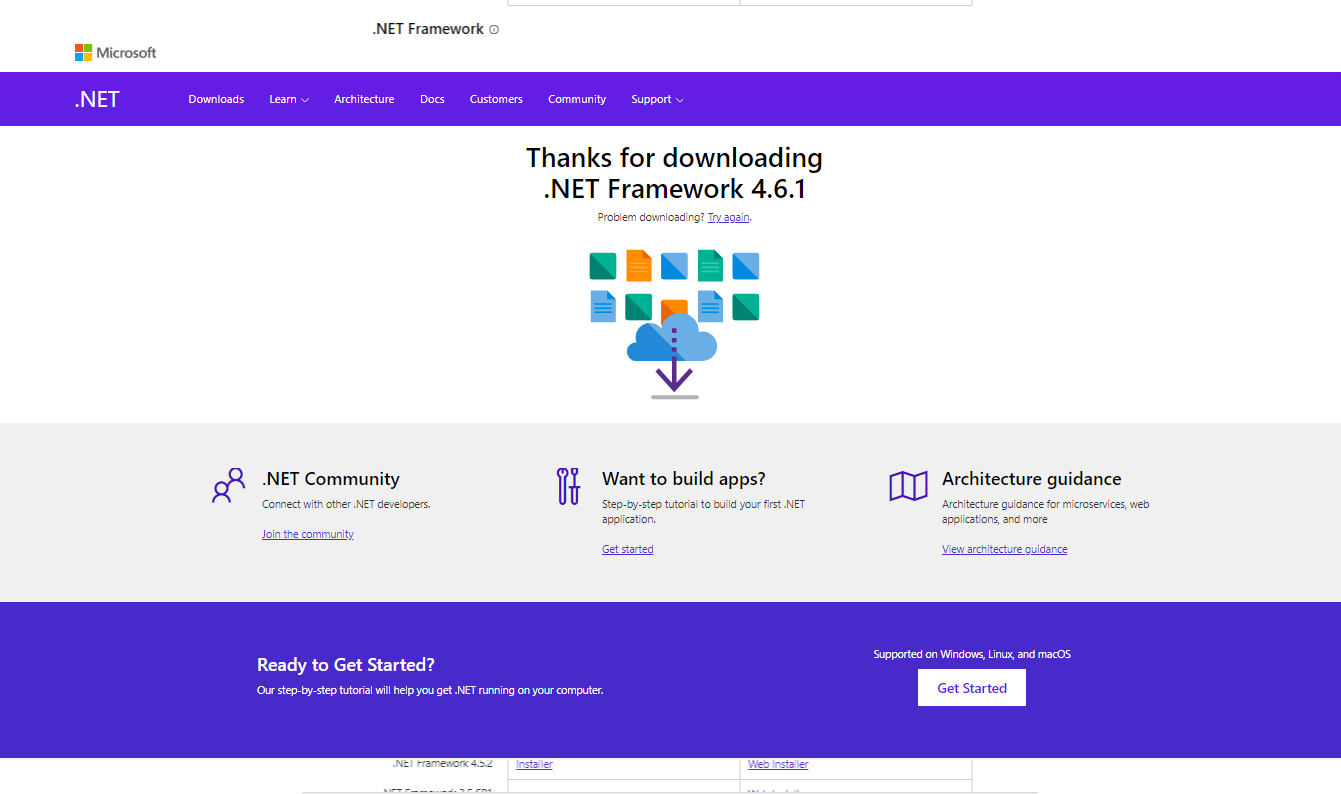 5. Depending on the browser the downloaded file location will differ.  Once you find the file, double click to run the .Net Framework installer.
Useful Information provided by Microsoft:
Troubleshooting Blocked Installation and Uninstallations
How to Determine Which .NET Framework versions are Installed