***** See PDF for list of State ID # and validations *****
To Enter the State ID
Select Payer (that is already Created)
View/Edit in upper right for Payer/Company
Select the State ID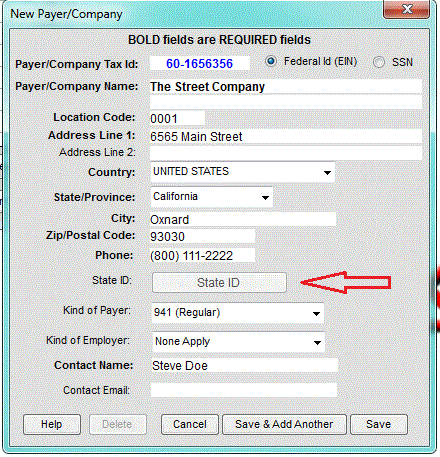 4. Use the Drop Down on the top to select the State Abbreviation
5. Enter the State ID in the white box next to the Drop down.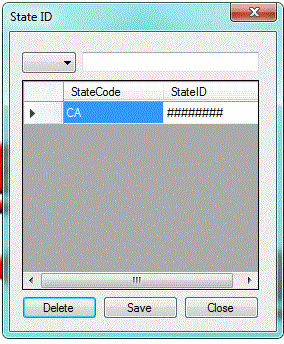 6. Save and Close or add another if you file for multiple states
Our software is in compliance with state filing, If your getting an error message "Please enter a valid Payer's State Number", you are not entering in the correct format for your State. You can find the correct State ID format on any letter from your state or contact your state for this information.
NOTE: if you need to change the State ID for a State you already created. Select the State from the list in the bottom box and use the white box next to the drop down menu to modify then select save.
******************************************************************************
Efile Direct to States we support:
https://support.custsupp.com/hc/en-us/articles/360056610514-Direct-to-State-Filing-Combined-Federal-State-Filing-Program