Creating an ACA Form:
1) Select Forms from the menu bar and select specific ACA form from the drop-down.
2) Select the company from the Company drop-down.
3) Select the employee from the Employees available to file window.
4) Enter ACA information in the data fields on the form.
5) Click Save.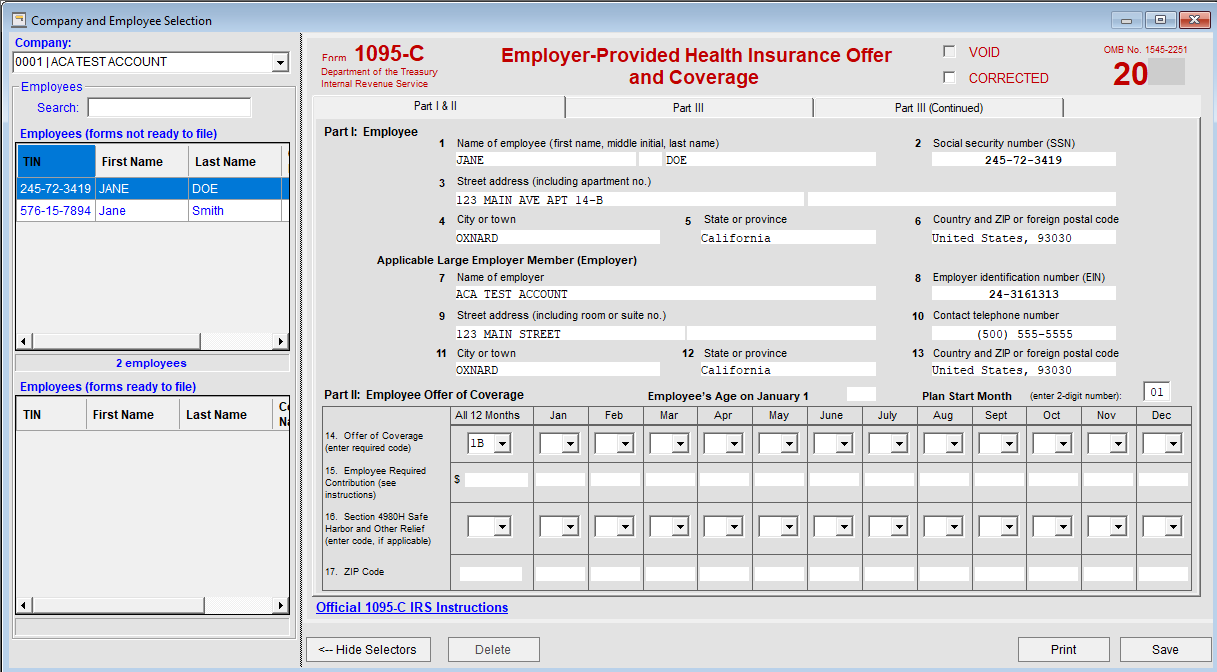 Part III: Covered Individual
Select the Check box
Select line 18 to enter your employee and covered individuals