How to File a Correction Form on the E-file Site from the Software:
Once your forms have been e-filed, you may want to check the status of your filings:
When they were accepted by the IRS and/or SSA
When you are able to e-file a correction form
You will be are to file a correction for the Dollar Amount
Follow these steps to File a Correction through the efile web service from your software:
1) Select the E-file and Check Status of Efile Forms from the window.

2) A web browser will open, logging you in to your e-file account and navigating you to the Filed Forms page.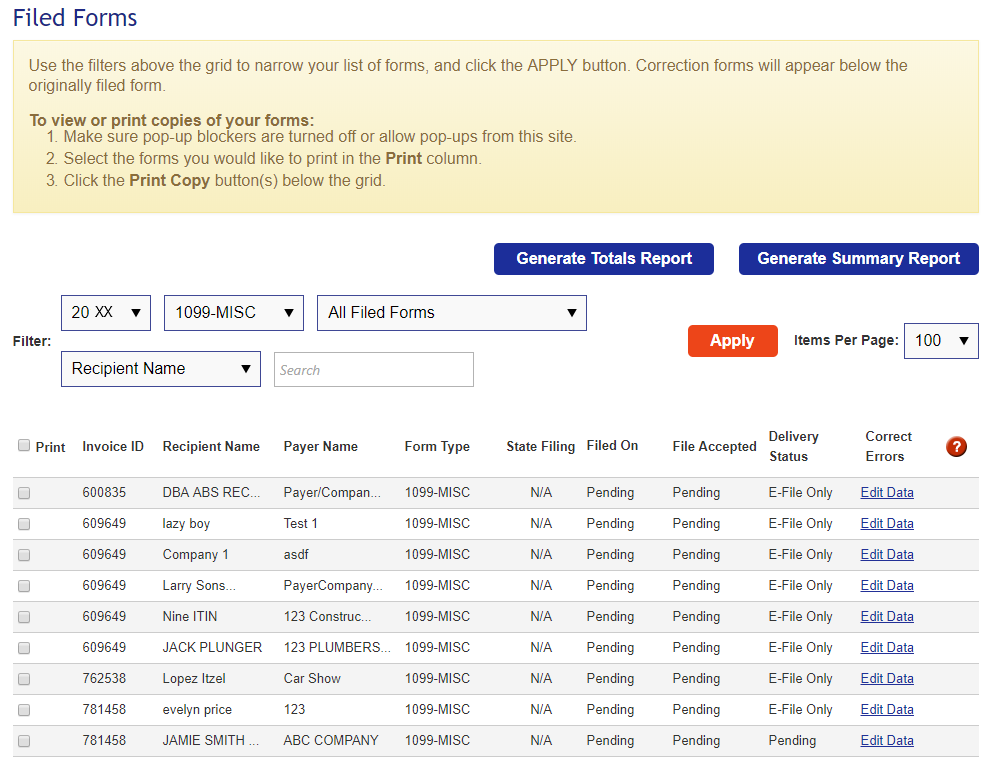 On this page you can use the filter to view a specific form type. In the E-Filed On column, you can view the date your forms were e-filed. In the E-File Accepted column, you can view the date your forms were accepted by the IRS or SSA. The Delivery Status column show the date the forms were mailed to your recipients if you selected the E-file & Delivery service option. The Correct Errors column will display a clickable link to File A Correction, if available.
Note: You will only be able to efile a correction for the Dollar Amount
3) Select the Edit Data or File A Correction under Filed Forms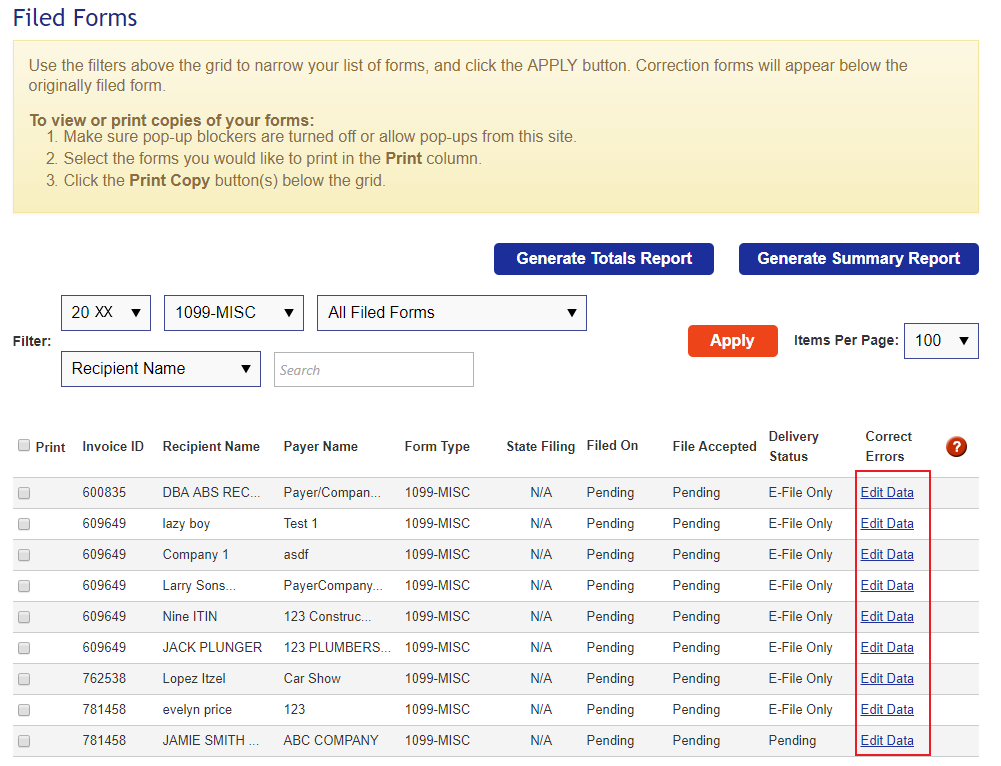 4) Select the Yes button you efile the original form through the software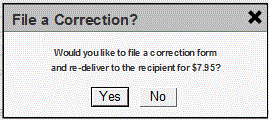 5) Make your correction to the form select the Submit and Checkout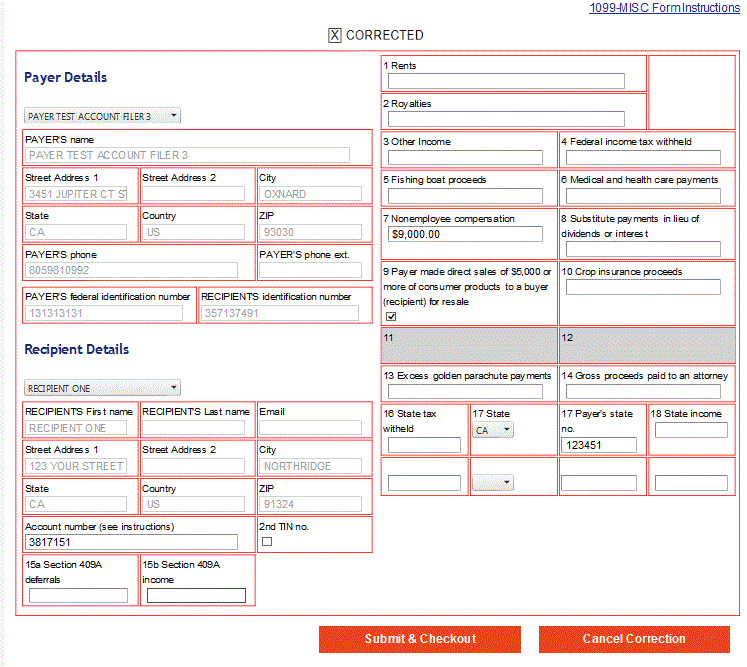 6) Select the Submit and Checkout your correction form in now in the Cart in the top right corner of your screen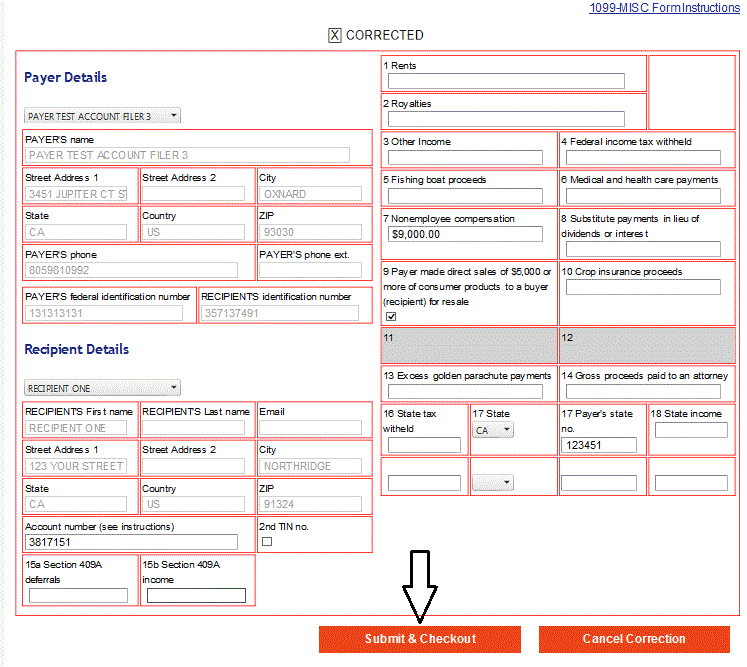 7) After selecting the forms you want to checkout, select the service option of E-file and Delivery or E-file Only, then click Add to Cart.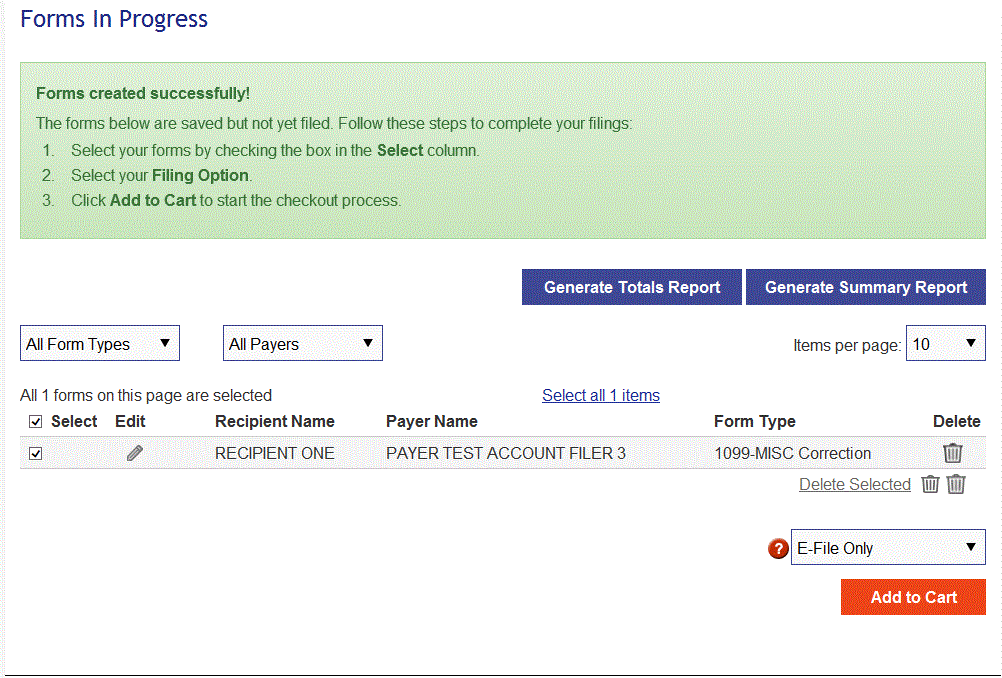 12) Once your forms are in the cart, click Proceed to Checkout.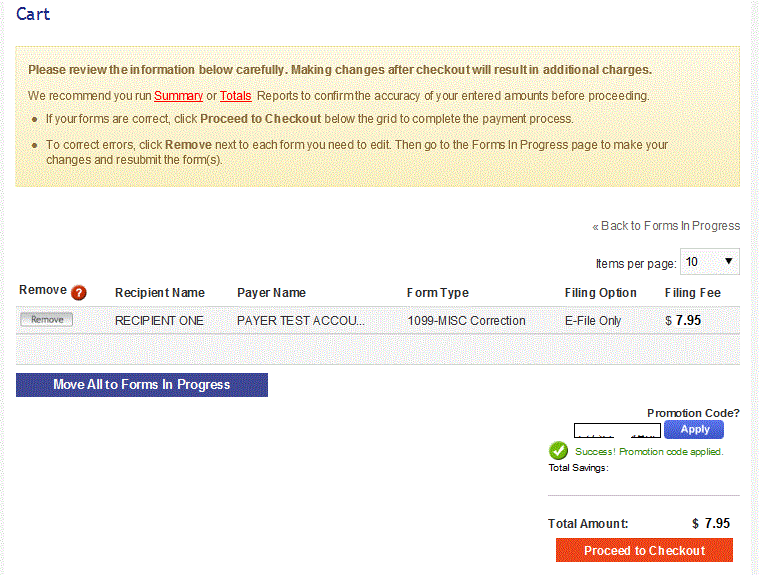 13) On the next page, review the Affidavit and check the box to confirm you read it, and then click Submit.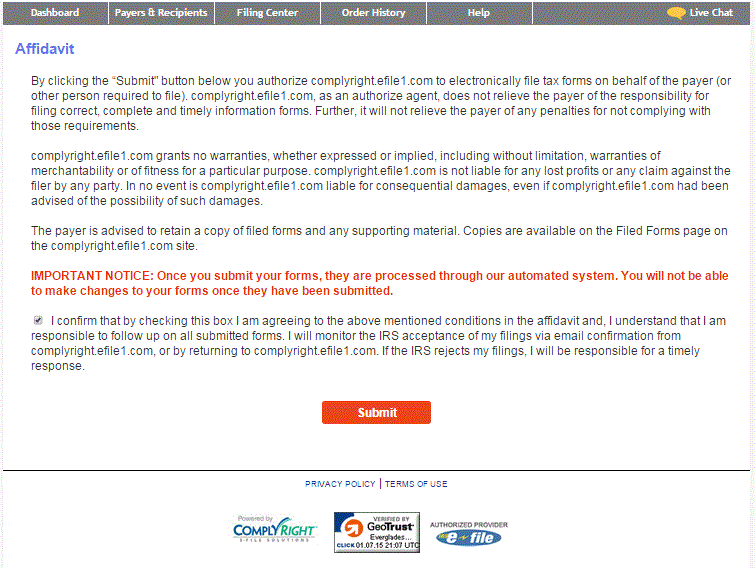 14) On the last page, enter your credit card information and click Place Order.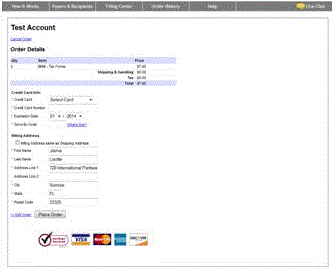 15) Once your order is placed you will navigate to the Payment Successful page. You can print this page for your records, however an invoice will be emailed to you as well. Click Proceed to Next Step.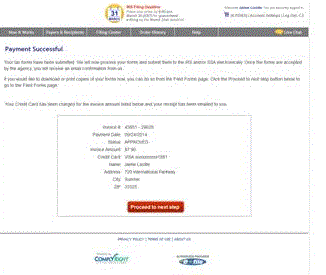 16) Your filing process will be completed as you are navigated to the Filed Forms page, where you can track and view the status of your filings.