Starting from 2018 Software the Printer Selection Screen was mainstreamed as a part of the printing flow:
1. When you are ready to print go to Print Forms -> Print Tax Forms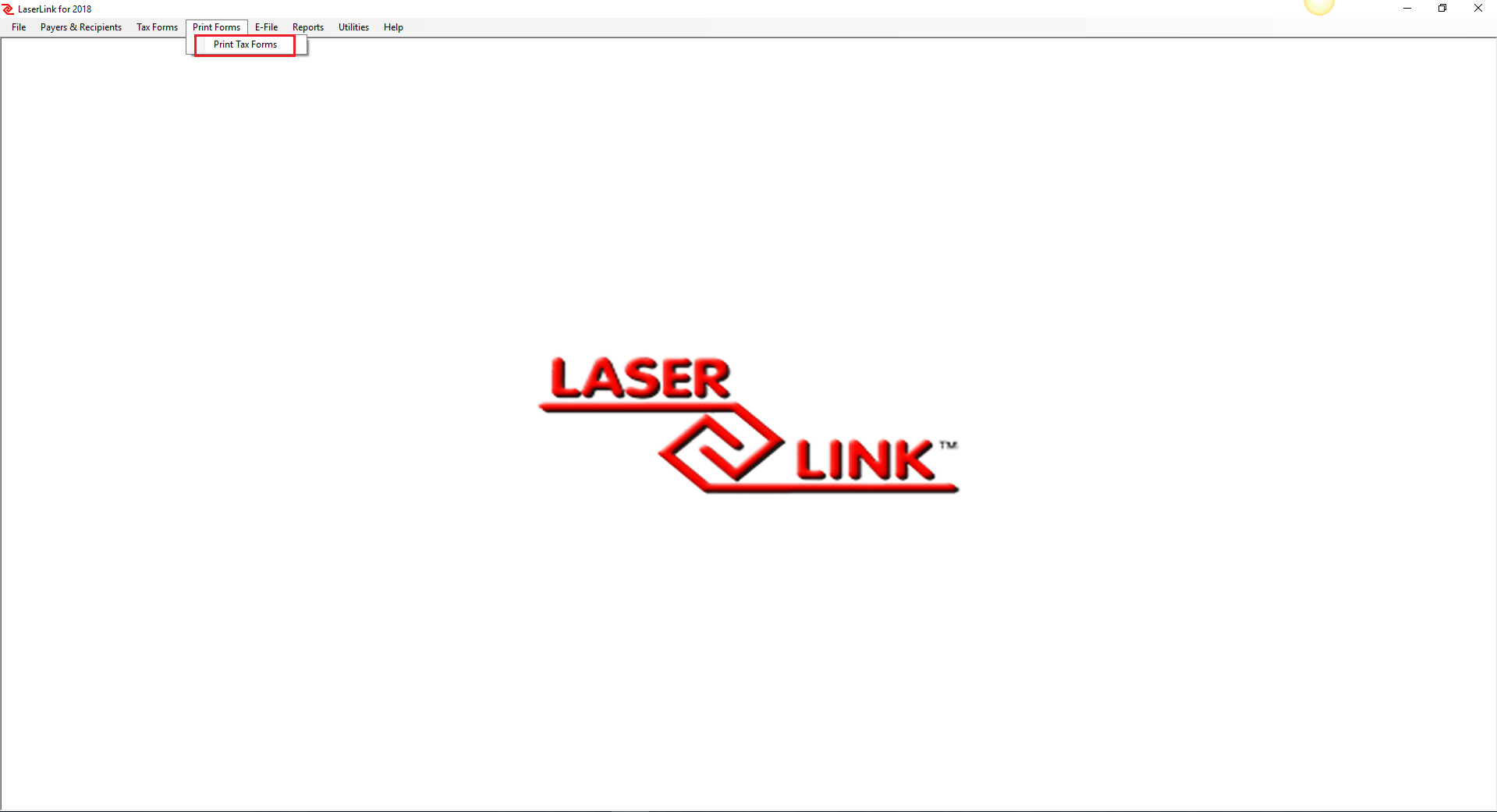 2. Select Payer and Tax Form Type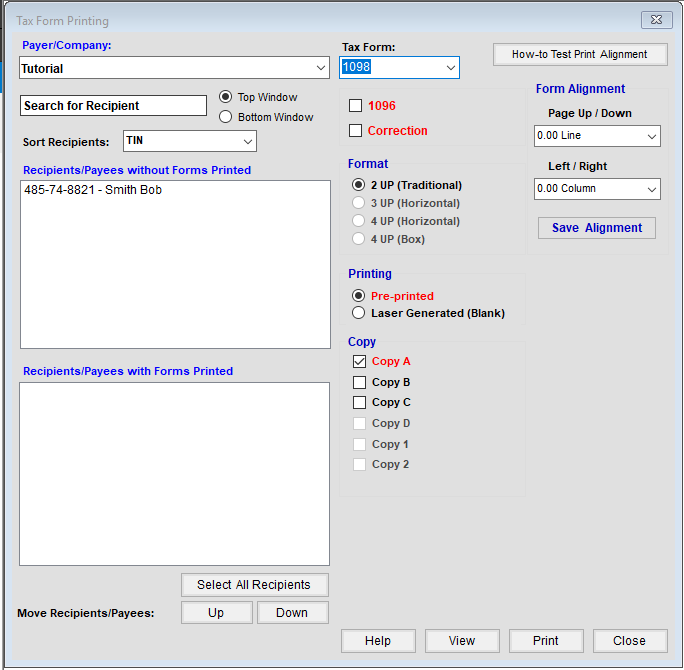 3. Once you select the Recipient / Print type / Copies and select Print you will be prompted to select the Printer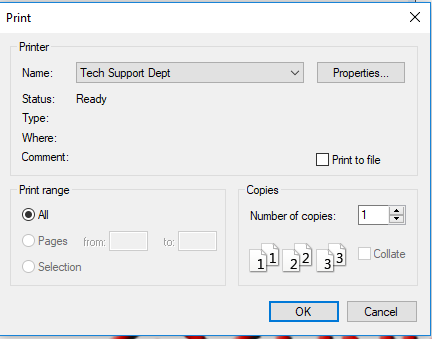 4. If needed you can modify the Printer Properties with the Properties button.
NOTE:
In order for the data to fit properly, you will need to have it set for
Paper Type: Letter
Resizing: Actual Size