The IRS forms that are provided by the IRS Free of charge are CARBONLESS forms that is designed for hand written forms to be submitted to the IRS (for payers with small amount of recipients). These forms typically will have other copies B / C / D behind the Copy A where the info that you write on A will be pushed through to other copies.
Image of a Sample IRS Form is below: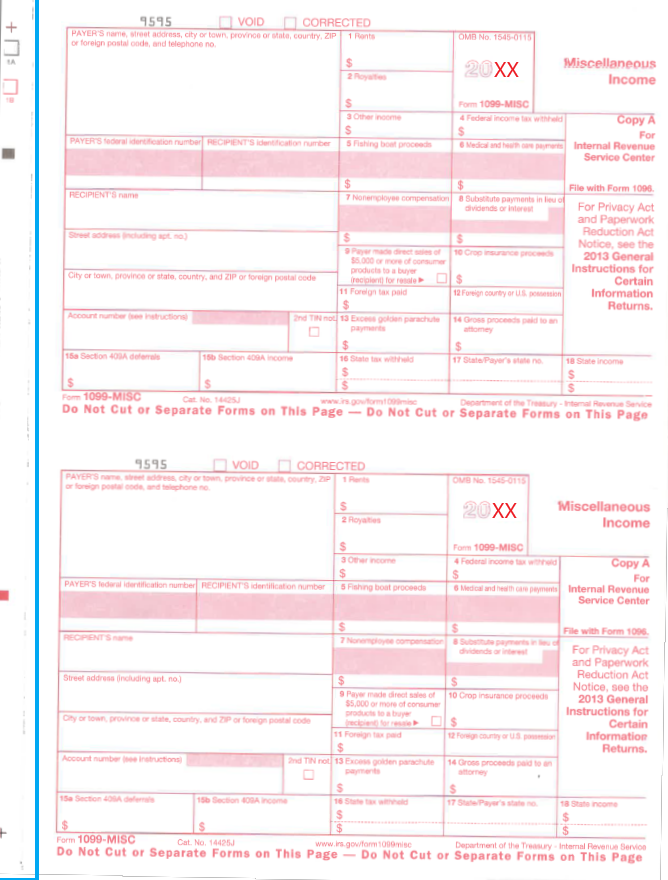 As indicated with the Blue Border these forms has a snap apart area to the left of the actual forms.
The 1096 transmittal the size is 8 x 11
Certain forms that are smaller then the standard letter size ( 8 1/2 x 11) there are extensions that are added (to be torn apart after printing). IRS regulation for the formatting of the forms are based on the actual forms image and the sizes of each boxes.
Our software programs are designed with these extensions (perfs) to be on the right side of the forms (as displayed in the image below):
If the extensions of the forms are not in the correct side of the paper, there may be issues with form data alignment that our software will not be able to adjust for.