For instructions on how to E-file Please click on the link below:
https://support.custsupp.com/hc/en-us/articles/210239486-How-to-E-file-Forms-through-your-Tax-Software
WARNING: TO AVOID ANY DUPLICATE UPLOADS, PLEASE DOUBLE CHECK YOUR E-FILE ACCOUNT TO MAKE SURE THAT THE FORMS ARE NOT UPLOADED TO THE E-FILE SITE BEFORE FOLLOWING THE DIRECTIONS BELOW.
To reset your recipients on the software to e-file again please follow the steps below.
1. On the software go to E-file -> E-file My Forms

2. Type in your password and select Login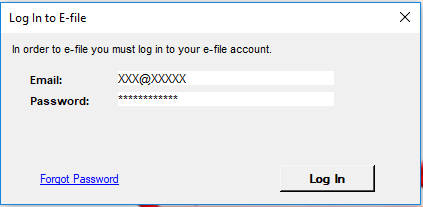 3. Select Single Payer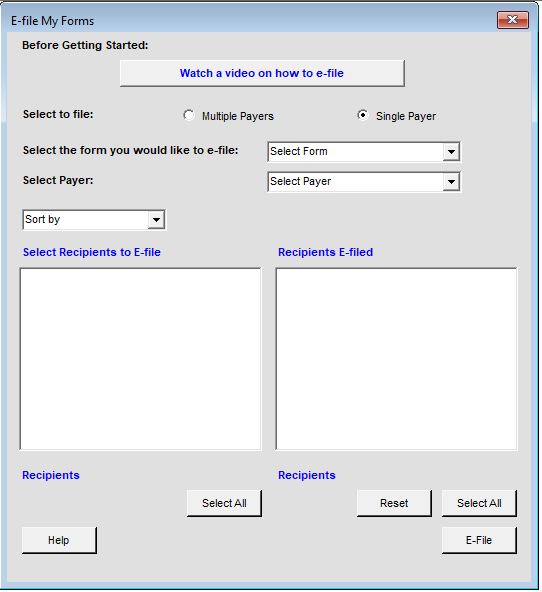 4. Select Form Type and the Payer. Then you will see the recipients on the right column as shown below: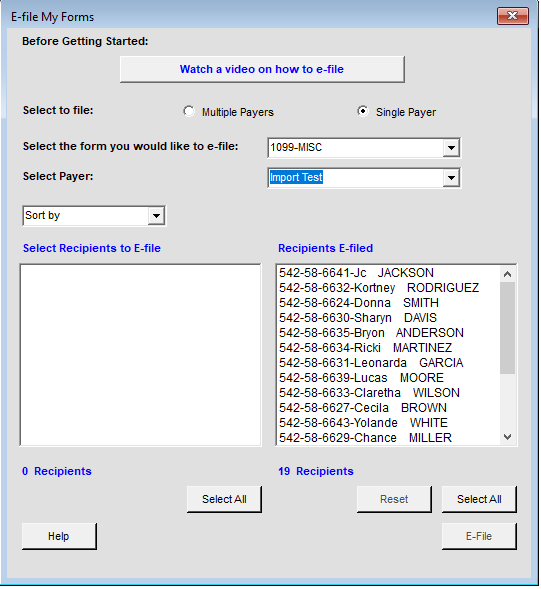 5. Select the SELECT ALL button below the right column if you need to select ALL of your recipients, or click on the recipients names that needs to be reset (They will be highlighted in blue).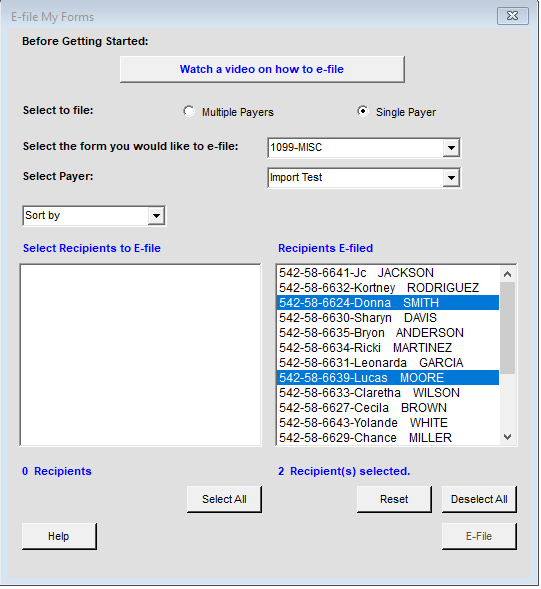 6. Select the Reset Button to get a message in regards resetting the recipients. Select YES to confirm the reset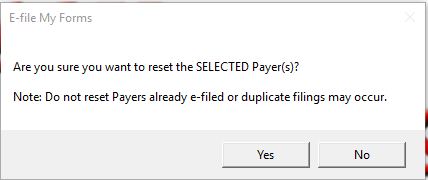 7. This will bring the recipients back to the left column as shown: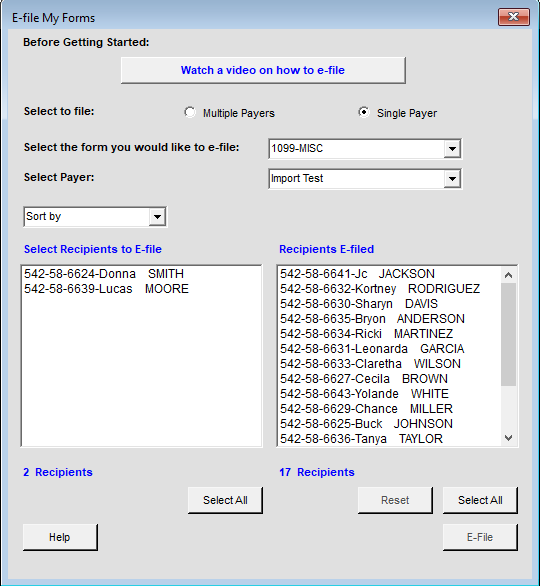 8. Now you can use the Select ALL under the left column or select the recipients that needs to be e-filed and select E-file button. (Note: You may need to manually select & E-File small batches of Recipients 10 to 15 at a time)